About Us
Life is complex, particularly in the world of finance. Constant change in the areas of tax law, health care and so on, accompanied by increased volatility are causing many to become increasingly weary of taking more risk than is needed. Given these uncertainties, making sound financial decisions is more difficult than ever.  In a world of 24/7 news cycles, it is easy to get distracted or scared and abandon your investment plan. We help clients maintain a longer-term perspective on market events and make sure investors remain clear on how they are invested and why.
At Beshoar Financial Services, we take a conservative approach to help you live comfortably today and protect your legacy for the future.  For most clients, that means we focus on capital preservation and income followed by growth.  To accomplish this, we partner with best-in-class porfolio managers and highly rated insurance companies to meet your specific needs.
At Beshoar Financial Services, meeting financial priorities, acheving realistic targets and being able to sleep well at night are our foremost priorities. To help accomplish these goals, we provide extensive education to our clients. Additionally, we offer a financial planning course sponsored by the local community college district. 
Please call us if you have any questions about our firm or the range of financial products and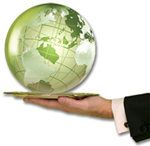 services we provide. Our firm has relationships with a variety of financial services companies, so if we don't have a product or service, we know a group that does and are happy to make the referral.